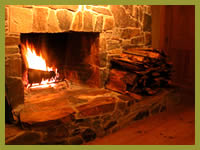 We would like to announce to all of our valued and loyal customers who have been calling recently that unless you see the "Trempherbe" label on a container of cheese, it is not a product which we produce. There have been some similar looking products to ours appearing on supermarket shelves and they may even indicate that they are "Made in Maine"; however it is not anything which we produce if it doesn't have the original "Trempherbe" labeling. We do not private label for anyone; we only produce our own 100% fresh, all natural cheese with our own ingredients for the flavors offered.
If you are having trouble finding our cheeses, please give us a call and we will be happy to direct you towards a retailer in your area who carries our cheeses!
Established in 1985, Beryl Marton and Company is a specialized cheese producer, importer and distributor located on the southern coast of Maine.
It's signature brand "Trempherbe" cheese is a soft, spread-able fresh cheese that comes in a variety of seven flavors to satisfy the most discriminating palate. The cheese can be used to create an assortment of Hors D'oeuvres or simply as an exquisite sandwich spread. Trempherbe is a fresh cheese as opposed to an aged cheese, it should be refrigerated, never frozen.
Many of the condiments combined to flavor the cheese, such as fresh pesto sauce and chutney, are made exclusively at Beryl Marton. The peaches used in our chutney are homegrown on the company's property. All other ingredients are selected for the finest quality and value to ensure the satisfaction of our customers.